The world's largest database of royalty-free, downloadable maps for academic and business (non-commercial) use.
Offers detailed information on the state bird, mammal, tree, reptile, mineral, flower, stone, song, insect, gemstone, fossil, and fish for 50 states plus five territories and the District of Columbia.
World class e-content database offering country by country information on 175 nations and territories.  Topics for each country include society and culture, travel essentials, business culture, communications and  more.  Global Road Warrior also promotes cross-cultural understanding through comparative studies.  Business people engaged in international trade, students researching country reports or patrons planning international travel will all find what they need within this site.
A comprehensive travel guide providing practical information for experiencing the world and all its wonders, for travelers and students alike.
The world's largest database of global food culture & recipes.  With thousands of international recipes, hundreds of fascinating culture and ingredient articles, and essential culinary resources, AtoZ World Food brings international cuisines to you, from Albanian byrek to Zimbabwean matemba!
Explore food culture and traditional recipes from around the country!  It's a moveable feast in a digital cookbook.
An image- and video- based foreign language learning tool for 260 of the most basic words and terms in 30 languages.  Extremely helpful for travelers and beginning language learners.
Specialized reference and informational eBooks including medical and mental health, self-help, finances, cookbooks, diet and exercise, business and marketing information, and much more.  These materials, previously only available in the library, are now online from the library or remotely 24/7, and allow multiple users to access any of the books at any time – no checkouts or holds required.  Because each library creates its own eBook collection, the content you see may vary if you use the database at different libraries (your school, your public library, or your office).  Titles are purchased and managed by both Seneca District Libraries and POWERLibrary.
New courses start monthly.  Each course is taught by professional instructors. 375+ courses are available on a broad range of interests and topics.  Purchased by Seneca District.
Offers more than five million articles from more than 250 major cooking and nutrition magazines, as well as book reference content. A POWERLibrary Resource
Provides access to scholarly journals and magazines useful to both novice historians as well as advanced academic researchers. The database offers balanced coverage of events in world history and scholarly work being established in the field. A POWERLibrary Resource.
Provides access to scholarly journals and magazines useful to both novice historians as well as advanced academic researchers. Updated daily, this library resource offers balanced coverage of events in U.S. history and scholarly work being established in the field. A POWERLibrary Resource.
Learn about people, places, nature, history, and science from videos and eBooks on topics such as American Indians, Ancient Civilizations, Farm to Table, The Civil War, Continents, The Thirteen Colonies, U.S. Government, Disasters, Earth Science, Experiments, Extreme Science, Nature, and many more. A POWERLibrary Resource.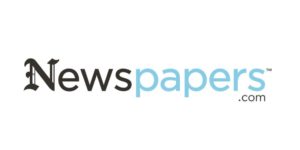 Search for obituaries, marriage announcements, birth announcements, social pages, local sports action, advertisements, news articles, and more in our large newspaper archive. Access is limited to the Pennsylvania Collection.
Provides searchable access to more than 300 hundred years of local historical newspapers dating back to the 17th century. NewspaperARCHIVE Library Edition contains more than 130 million digitized pages of content from over 6,000 newspapers throughout North America, the UK, and other select countries worldwide. Attention:  This resource will soon be available from home with your library card as well as at any of our libraries.
View the greatest events in world history with photographs, audio sound bites, video, and graphics, for over 185 years. Over 3,000 photos/images/sound bites/graphics added daily, including audio and visual snapshots. A POWERLibrary Resource.


Contains more than 155 million pages and 200,000 titles of legal history and government documents in a fully searchable, image-based format. HeinOnline bridges the gap in historical research by providing comprehensive coverage from inception of more than 2,500 law-related periodicals. In addition to its vast collection of law journals, HeinOnline contains the entire Congressional Record, Federal Register, and Code of Federal Regulations, complete coverage of the U.S. Reports back to 1754, and entire databases dedicated to treaties, constitutions, case law, world trials, classic treatises, international trade, foreign relations, U.S. Presidents, and much more.  Also includes Gun Regulation and Legislation in America; Slavery in America and the World: History, Culture and Law; and National Survey of State Laws.  ATTENTION: This database is available ONLY within the Library using the link on the icon.  To access from home, call the library for the password, then click here to access our remote authentication login page.