New courses start monthly.  Each course is taught by professional instructors. 375+ courses are available on a broad range of interests and topics.  Purchased by Seneca District Libraries.
Specialized reference and informational eBooks including medical and mental health, self-help, finances, cookbooks, diet and exercise, business and marketing information, and much more.  These materials, previously only available in the library, are now online from the library or remotely 24/7, and allow multiple users to access any of the books at any time – no checkouts or holds required.  Because each library creates its own eBook collection, the content you see may vary if you use the database at different libraries (your school, your public library, or your office).  Titles are purchased and managed by both Seneca District Libraries and POWERLibrary.
A POWERLibrary Resource.
NEW!!!  Tutorials for POWERLibrary resources,
other common library resources,
plus useful computer and other skills!
This e-resource for teachers provides indexing and abstracts for 280 peer-reviewed journals.  A POWERLibrary Resource
Provides access to journals and magazines that aid users in researching a vocation, finding an appropriate institution of learning, job searching, and maintaining a career. The database offers hundreds of current and applicable periodicals, from general career guides to highly specialized industry journals. A POWERLibrary Resource
one-stop career and college planning website. EducationPlanner provides practical and easy-to-understand advice to help prepare students for the important decisions they will face in the future. EducationPlanner is a public service of the Pennsylvania Higher Education Assistance Agency (PHEAA) and its student loan servicing operations, FedLoan Servicing and American Education Services (AES).
The mission of the Warren Forest Higher Education Council is to enrich and enhance personal and professional growth. This is accomplished by identifying, coordinating, and implementing high quality and diverse educational training with equal access and opportunity for individuals to achieve their learning objectives.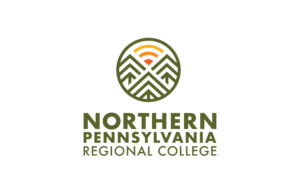 Northern Pennsylvania Regional College does not operate as a traditional campus-based college, nor are we an online college. To keep our classes affordable and convenient for students, community locations are utilized to deliver class instruction at multiple sites across the region and are brought together via live interactive technology. NPRC offers dual enrollment, associate degree, and workforce development courses.
Whether you are preparing for college, attending school, or already repaying your student loans, we have tools and resources to help you make the best decisions for you.
Tuition Funding Sources is a private non-commercial website designed to help students find scholarships and college and career information. TFS offers students the largest scholarship database in the world with over $41 Billion in scholarship awards along with a career personality test and detailed college and career information.
This guide to coding bootcamps highlights free coding bootcamps that are offered in-person or online.  These programs are designed to help you gain fundamental skills before you invest in a more intensive program.  The guide includes frequently asked questions about coding, coding careers, coding programs/bootcamps, and more.