This literary databases examines great writers, important works, memorable characters, and influential movements and events in world literature browsable by nationality, type of writing, or time periods ranging from ancient to modern. It includes overviews, synopses, analyses, and literary criticism on thousands of works from poetry to plays…browsable by genre and time period or alphabetically. It features definitions of literary terms, as well as in-depth articles on literary movements, literary groups, magazines and newspapers, and historical events that help place literature in context. Recently added 250+ videos!!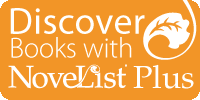 The premiere database of reading recommendations, available through libraries around the world. It is a comprehensive source of information about books that includes expert recommendations, reviews, articles, lists and more.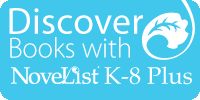 a database about books specifically for younger readers. It helps kids find books that are just right for their reading level and interests. Parents, teachers, and librarians can also find tools to teach with books and engage young readers.
a database of encyclopedias and specialized reference and informational books including medical and mental health, self-help, finances, cookbooks, diet and exercise, business and marketing information, and much more. These materials, previously only available in the library, are now online from the library or remotely 24/7, and allow multiple users to access any of the books at any time – no checkouts or holds required. Because each library creates its own eBook collection, the content you see may vary if you use the database at different libraries (your school, your public library, or your office). Titles are purchased and managed by both Seneca District Libraries and POWERLibrary.
Salem provides access to a growing number of reference works in its renowned literary content both in traditional, printed form and online combined in a single purchase. Both uses are included in all Salem Literature reference. Only titles purchased in print form are available online. Many of our Issues in Literature titles, as well as Critical Survey of Graphic Novels and other collections are available. Check out our selections today.
Discover fiction and non-fiction books that match your interests! Books and Authors (powered by Gale's popular What Do I Read Next? series) is for readers from every level of reading proficiency and enables users to explore the endless possibilities and combinations of books, authors, genres and topics from more than 240,000 titles. A POWERLibrary Resource.
Watch videos and read books about Animals and Nature, Earth and Sky, People and Places, ABC's and 1, 2, 3's, Family and Community, Music and Rhyme, Adventure, and more. Enjoy read aloud with words highlighting and interactive games. Some films and books are available in Spanish too! A POWERLibrary Resource.
Search a single catalog reflecting the holdings of over 1,500 Pennsylvania libraries and their combined collections of over 41 million books, audio materials, reference materials, movies, and much more. A POWERLibrary Resource.
Discover biographical and bibliographical information on more than 160,000 of today's most influential authors. A POWERLibrary Resource.
Select from over 16,000 eBooks from the world's leading publishers across all major subject areas. Perform full-text searches of a single eBook, search thousands of volumes simultaneously, browse topic categories, or read eBooks directly online. A POWERLibrary Resource.
Discover literature content from more than 150,000 full-text poems, 840,000 poem citations and excerpts, 7,100 full-text short stories and novels, 3,800 full-text essays published in the 16th-20th centuries, 2,400 full-text speeches, and 1,250 full-text plays. It also includes biographies, work summaries, photographs, and a glossary. Within LitFinder's collection, users can access works from over 80,000 authors from 660 nationalities. A POWERLibrary Resource.
Learn about people, places, nature, history, and science from videos and eBooks on topics such as American Indians, Ancient Civilizations, Farm to Table, The Civil War, Continents, The Thirteen Colonies, U.S. Government, Disasters, Earth Science, Experiments, Extreme Science, Nature, and many more. A POWERLibrary Resource.